Click here to download a product leaflet (PDF, sizes between 2 MB-5 MB) in
English, French, Italian, Swedish, Romanian or Russian.
Consumer Leaflet
Download our info leaflet in English or Swedish (PDF, 0,5 MB).
DiaSecure® Ad
Download the ad in Swedish by clicking here (PDF, 0.6 MB) or English by clicking here (PDF, 0.5 MB).
(For Q&As, please click here)
(For pictures, please click here)
Product features
DiaSecure® consists of the following features:
(1) Easy attachment of the insulin pen.
(2) Easy filling with new, unused hypodermic needles.
(3) Easy filling with used hypodermic needles.
(4) Easy filling with medicine pills.
(5) Clip for Hands free.
(6) Windows to view contents from outside the system.
(7) Reduces the re-use of needles.
(8) Minimizes the risk of insulin overdosing
Product – System Description and Use
The major compartments of DiaSecure® are easy to fill and empty with new, unused as well as used hypodermic needles by simply open and close the lids of the compartments.
The system is equipped with a clip for safe attachment to various pockets, belts, leashes (for pets) or other desired places.
DiaSecure® is produced with a medicine pill compartment, also with a lid, simple to open and close, when there is a need to combine insuline and medicine pills for your treatment.
The product have a window to fast and simple visualize the amount of new and used needles.
Principally, all combinations of the system can easily be created enabling you to have the appropriate amount of new and used syringes, insulin pens and medicine pills with you for any occasion outside your home for almost any time period.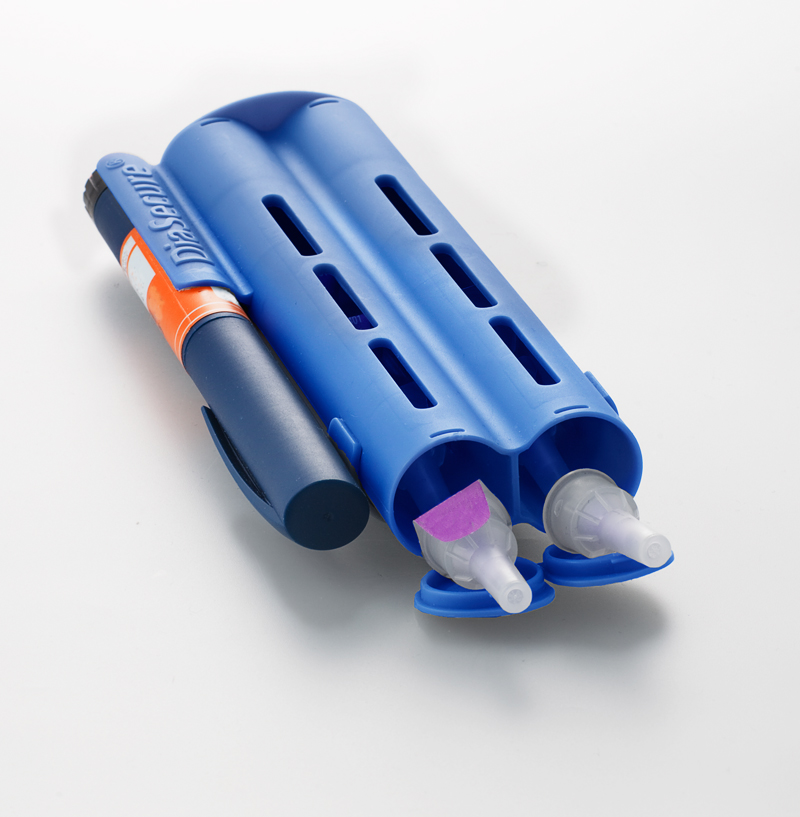 Description of How to Use DiaSecure®
How is the insulin pen attached to DiaSecure®?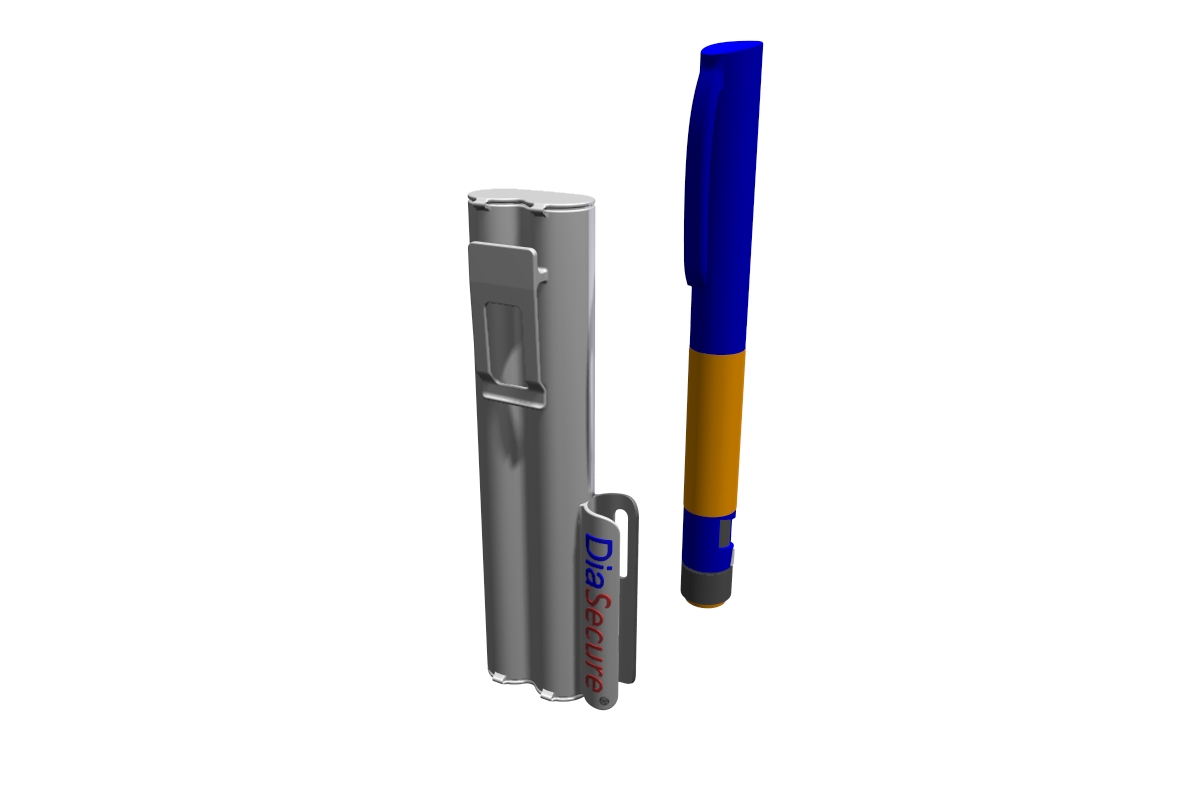 Deattachement is done the same way, but in reversed order.
How is DiaSecure® filled with new/used hypodermic needles?
How is DiaSecure® filled with medicine pills?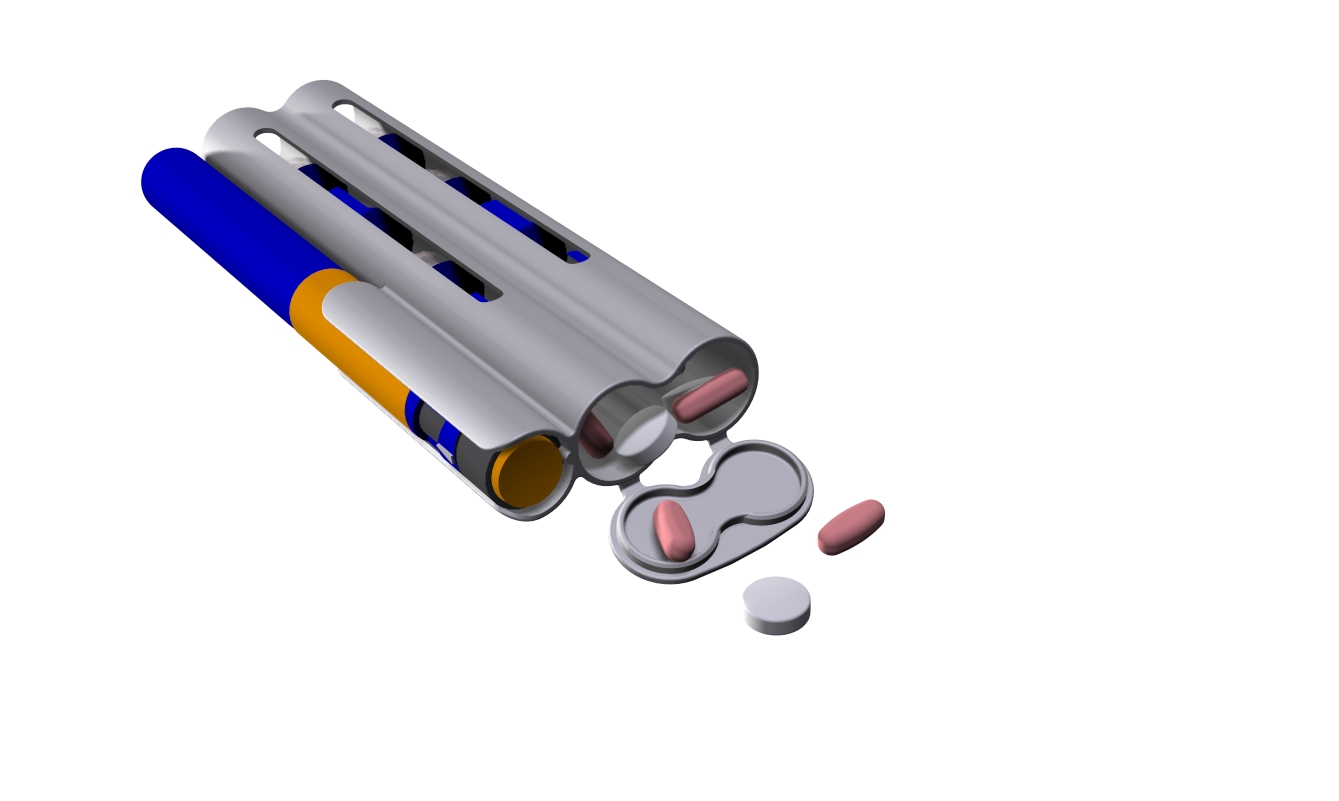 To take medicine pills, simply open the bottom lid and the pills are at your hand.
(For Q&As, please click here)